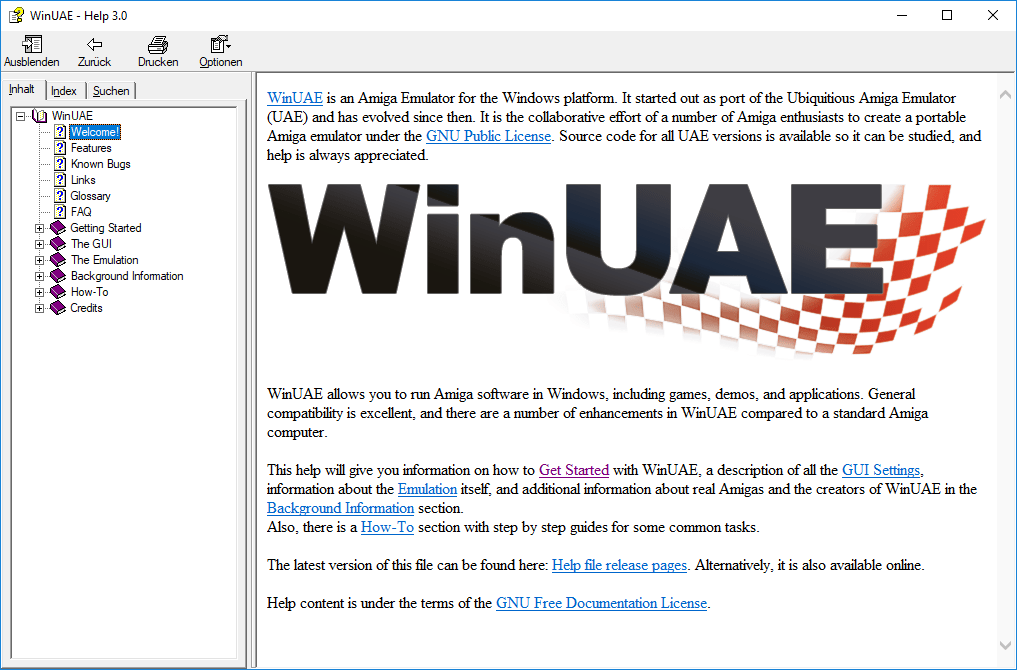 WinUAE is the premier Amiga emulator. The official help file for the project can be downloaded below. It integrates into the main WinUAE user interface, and not only provides detailed information on the program settings, but also on the background of the developers and Amiga technology.
WinUAE Official Help
Latest release of the official help file for WinUAE.
Last Update: 28 December 2018
Version: 3.0
Download: WinUAE Official Help
File size: 1.2 MB